To prevent baddies from creating a new credit card or account using your identity, it is suggested that you enable a credit lock, also known as a security lock. Locking your credit prevents lenders from accessing your credit report/score. This way, if someone pretends to be you and tries to open an account or borrow money, they will not be able to continue since you are blocking access to your credit report.
You can disable a credit lock anytime, and it is a quick process. You can even set a timeframe that your credit lock is disabled, useful if you're getting quotes from different places. It will then automatically lock after your chosen date.
Here are the steps to lock and unlock for each credit bureau.
Caution: The bureaus love to promote their services that watch your credit and some other stuff. You do NOT need to pay for doing a credit lock or unlock.
Experian
https://www.experian.com/freeze/center.html
Their process is pretty simple. You just click on what you want to do (Add a security freeze) and fill out the form. You do not need to create an account. Next time, you can come back and click on Remove or lift a security freeze.
Equifax
https://my.equifax.com/membercenter
You need to create a free account to manage your freezes here. Once logged in, you can click on Freeze on the menu. You can then click on MANAGE A FREEZE.
Remember, you do not have to pay or subscribe to anything to manage your Equifax freeze.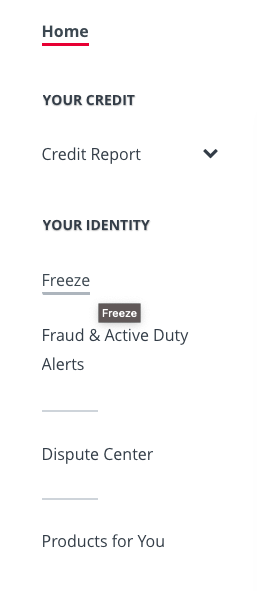 TransUnion
https://service.transunion.com/dss/dashboard.page?
You need to create a free account to manage your TransUnion freeze. Click on View my freeze status, and that's where you can turn your freeze on or off.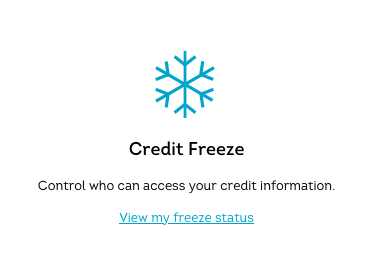 Note: When logging in, they will send you a 6-digit code to your email. This expires in 5 minutes, so be sure you are ready for that.
BONUS - Lock your Social Security number
Since you're taking the time to protect your credit, it might also be of interest for you to lock your SSN. A Self Lock is the equivalent to the credit freeze, but for your SSN and the E-Verify system. If you're starting a new job that uses E-Verify, you'll have to make sure your Self Lock status is unlocked.
You need to create a myE-Verify account in order to manage a Self Lock.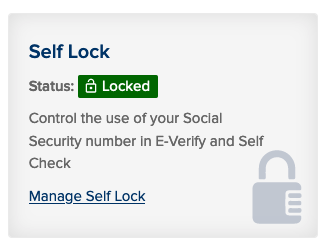 Review
Taking these steps is one way you can help to protect your credit and prevent any unwanted accounts from being created. It really isn't that difficult to turn a freeze on and off, so it's definitely wroth the effort. Can you believe they used to charge for this service? It was about $10 for each credit bureau! That's $20 if you wanted to unlock it and then lock it again later. So you're looking at $60 haha.
I am leaving shortcuts to the top of the page so next time you can just come here and have all the links in one spot.